In this article I will show you in detail what strategies you can use to significantly improve the trust of your websites in order to rank higher in search engines, ultimately leading to more traffic. What you need nothing more than a little time to read the article and the will, on a regular basis to do something for your site.
What Link Power and Trust mean?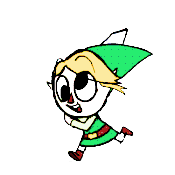 With the wealth of information on the Internet, it is inevitable that search engines evaluate individual pages based on various criteria, and this is better or worse on the search result pages (the "SERPs") lists, depending on what a user has searched for. Google has developed several algorithms that analyze different areas and different degrees lead to an overall ranking, which significantly influenced the positions in the SERPs.
Here, in the field of search engine optimization, in particular the following areas of importance (listing on the valence, the more influence a factor, the higher it appears in the list):
Keyword density, theme of the website (words most significantly), the keywords used, backlinks and in to the site, location of the site, onpage optimization, etc.
Backlink numbers and quality, age of the website, traffic, timeliness, number of visitors, bounce rate, etc.
Social signals, number of fans and followers, interactivity, retweets, etc.
Refresh rate, charging time, accessibility, reliability / uptime, virus-free, content quality, spelling, etc.
An authority on the Internet can pass for a given topic relevance or a high number of links a strong link power to other websites. When trust is similar to a credibility of the website is called, which is composed of different factors such as the number and quality of backlinks, age of the site, references from authorities in your niche, timeliness, and many others.
Analytic companies such as Moz and Majestic have created their own scores to predict the likelihood of a page ranking in search engines. These are DA (domain authority), PA (page authority), TF (trust flow), CF (citation flow).
Note that while these scores are not always accurate, they do usually give a fair representation of the strength of a domain. However, these scores can be manipulated, DA for example is very easy to boost with low-quality automated "link blasting" methods, so the ultimate test of a website is how it is currently performing in search engines.
You can test this if the website is live by pasting whole sentences on your pages into Google search. If your website shows up on the first page, that's a good sign of trust.
Your Most Important Asset: Perseverance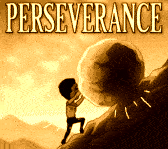 A great website is not created overnight. To understand how the trust of ones own website can be increased, it is sensible to look to the growth of a normal company. This expands with time, is better known and more successful, it gains resistant to impact.
The reasons for this growth are for a continuous improvement of its product range and on the other the constant presence in public: is spoken more often and more intensely about a company, the more well-known it is. This it requires no large-scale marketing campaign. Rather, it is important to continuously (eg weekly) to ensure that is spoken about the company. The more people know about the products, the more the information spread without further action on their part.
In short, it is about perseverance. So situation is similar also to the search engines: The more users and websites regularly report on a website, and the more qualitative information is a website to the public, the stronger increase of it's associated trust.
How do I bid this knowledge now the trust a website? There are several possibilities. The most meaningful in my opinion are the following:
If you want to be an authority, you have to get backlinks or at least references from other authorities in your niche. For cannabis seo that means getting links from recognized industry sources such as High Times, Cannabis Culture, ect. but also from smaller websites which hold authority in the eyes of Google.
Of course it's hard to get authoritative links from these websites. Certain channels offer paid sponsored articles, which is what we do at CoxSEO.com The other way is to do email outreach but these types of authority sites get emails every day asking for article placement so you may be just shooting in the dark unless you develop a personal connection.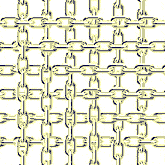 Concern for latest content
Can speak only if there is something that can be talked about. Anyone who operates a website like a quiet wallflower, nothing says and no information is award, must not be surprised if it is not talked about his website. It's just no one knows what would be talking.
It is quite different when you post interesting or regular news and thus always helps to make conversation with your followers on your competitors and your visitors. This can be both funny anecdotes from the company, as well as interesting discussions, news from your field, roadmaps for your tools, tips and tricks, tutorials, technical articles and much more.
Also, the Google bot likes to see if there are areas on your website that come up regularly with news and comes frequently to crawl past. Frequently updated pages usually receive a higher PageRank and are more listed. In addition, the probability increases for you that someone finds your item well, deals with this and link to it.
Eliminate bad neighborhood
The times when you could you randomly enter in web catalogs to get a better Google listing are over. There are ever increasing content relevance and the quality of the linking website.
Pure link farms usually contain almost no high-quality content and, therefore, more likely to catapult you further on the rear seats rather than on the front. Eighth in your link donors that their websites also have quality issues (eg technical articles, news pages, ect.).
Of course, no one is immune to the Profile link to possess some links of more bad neighborhoods. This is not so bad and completely normal. However, it is important that the links prevail from a good neighborhood and links from bad neighborhoods do not get out of hand (Enrichment: How Google tracks unnatural links and how to back away )
Avoid Link apocalypses
Many large companies have been significantly punished in the past by Google as they fell into the trap of link Apocalypse. On the following infographic you can go to the biggest SEO Link apocalypses , and always know the corresponding lessons in mind. To overuse never with your optimizations, but listen carefully to our aforementioned most important asset: the persistence. You ultimately want your trust in the long term increase and retain, not stand behind worse than before. Remember that Google has a memory and take a long time to disappear serious offenses by your answer for.
If You Want to be an Authority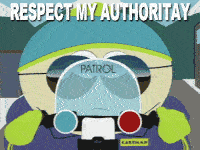 The most important step to become an authority is to act as if you already are.  This does not mean that you should be arrogant or respectively your skills. the actual status overestimated. But if you look at the same time you many competitive keywords on very well put-together sites, you will notice one thing: The site makes at first sight already under the impression that it is something special, something great and something qualitative.
Therefore, take care of a sophisticated design to quality stylistically secure texts, without grammatical or spelling errors while naturally including the long tail keywords you are trying to rank for.
Get Links, Links and Links
The capital for good rankings on the Internet are still backlinks . ** The more you have of these, the more important your site will be, if your link structure not confirmed the suspicion of manipulation. Concern therefore persistently for an ever-growing, natural link building approach. Write posts in forums, comment on professional articles or newspaper articles, participate in social communities you like, give and take, write articles and tips or publish free tools.
Be present and think about constantly, if you can that what you are doing, if necessary, with the receipt of backlinks couple. Be an expert in your field and share your knowledge, publish funny stories you like and inform you about other ways to build natural backlinks.
You may have written a good article even so, if you, the people who might distribute your article hate, it will be difficult to achieve a long reach. Therefore, always remember that it is better to have friends than to offend everywhere.
This does not mean that you should not have your own opinion. But it is important to treat other people always friendly and fair. You never know when you meet them again and if they protect you as a friend not just nerves, but you can even help you with your progress. Be therefore socially to all who are also socially and fair. At other time trying to be fair and friendly and to stay despite discrepancies as a fair comrades remembered. Often, many problems are caused by misunderstanding which only applies it to dissolve.
Through friendly and fair behavior you increase the will of others to work for your cause, and without calling stomach growling good as what it is. Attempts also to link you. In fact, it not only new impressions and perspectives that are essential for exciting products for example, but also get the opportunity to outsource things make sense ("outsourcing"), who can do someone else better and faster than yourself
Take money in hand
You can fascinating things on sand build (see here ), but at some point it is necessary to take money in hand to strengthen the foundation to become bigger, better or more popular. Do not be afraid, but see it as a normal economic flow that helps you to improve your trust in Google.
When this money is considered to be the motto "more is better". But do not overdo it. Especially in the area of ​​link-building, less is often more. Invest simultaneously in critical areas like user experience, the protection against attacks (which all of you built in a short time can bring down) and in marketing. Always to make your spending to grow with your income tests. So you have a naturally growing at the same site that rewards Google for several years with a high trust.
Have an eye on the whole
Previously, the search engine optimization was not very complex. You you were looking for the best keywords, for a steady link building and monitoring test your SERP positions in order to look forward to you if you're come one place forward. This image has changed significantly in recent years.
Google Updates meant that factors were weighted differently and new ranking factors were added. Where once stood a large number of backlinks, today is content relevance and quality. Soft factors such as the loading time of a website, punishments in case of optimization and social factors were added.
Nowadays the term SEO, therefore, goes over all the important areas of web development and can no longer be seen as a single optimization component. I have therefore always keep an eye on the whole thing: improving your website (the following parable brings the importance to see the whole thing, well to the point: What is the life ). Consider not only the field of SEO, if you are optimizing your website. Just so you are prepared for future Google updates and win even more to trust when other start pulling your hair. In this sense ;-).