Get Free Backlinks from these 10 high quality sources.


Backlinks apply in addition to factors such as unique content, website speed, core web vitals and low bounce rate. Together, they continues to be the most crucial criteria for ranking well in search engines. But where to take when not steal?
This question arises quickly once you deal with search engine optimization. You want to quickly and cost-effectively as possible to build many and influential backlinks, to boost your website's trust and authority.
For me it was no different. Even though I would not call myself an SEO professional, because SEO only accounts for almost 15% of my actual work, so of course I was looking for useful sources for my link building, when I made my own site 10 years ago. Since then, I've put together some free resources that I myself like to call as Link Building Basics. The great thing about it: they are all free and if tweaked right, highly relevant topics.
Preliminary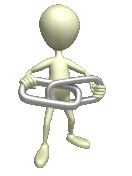 Like so much in life, the goal of link building is to be successful and measurable. This objective can be, for example, that you want to show up for the keywords "Best LA Dispensary" among the top three Google results. It is often useful to have a target from behind to reach the individual steps that are necessary to achieve this goal. In this specific case:
Continually build content-relevant dofollow backlinks from authority websites.
Press Releases
Press releases are very suitable for link building, as they put the links in a content-relevant context, and there is also the possibility that editors pick up the press release and include other links to your website. Press releases should of course be issued only for really important things. Here's a hubspot guide to writing a press release. Free press portals where you can publish your message include: openpr, prurgent, prsubmissionsite and the vast amount of news websites that accept pr submissions, many of which will publish articles that appear in Google News.
Social Media
Social media links are normally nofollow links, meaning they do not pass the "link juice" ranking factors that dofollow links provide. However, nofollow social media backlinks still have significant and viral effects for more reasons than one, such as public exposure, referral traffic, and building a balanced link profile.
Some social media pages are also very fast to index. For example, you can see how Google indexes tweets and shows them marked up in their search results.
Forums
Forums are another great place to drop your links. There's a few ways to do it. If you are an active member of the community, you may be allowed a dofollow signature link. Other times you can insert a link in your profile. Perhaps the best method though is to share links in forum posts. However, if the links are considered spam they will probably be removed by moderators. Consider contributing to the forum for a while before you start promoting your site—and then still do it carefully and in context.
Comments on blogs
Blogs are an excellent way to increase your exposure across the web, not just with backlinks, but by making connections with other readers and webmasters in your niche. Most blog commenting software offers the opportunity to include your website link along with your comment. Certain comment systems, such as Disqus and IntenseDebate. allow you to keep a profile with your backlink across all the websites that use the service.
Social Bookmarks
The inclusion of social bookmarks, e.g. Scoop.it and Pearltrees, can also be very helpful. Here you should however make sure that you choose effective keywords and a meaningful description for your bookmarks. The more members bookmark your site, the higher the virility and ultimately, link power.
Social News
There are many news websites that allow you to become a contributor for free. However, you might have to present a resume with experience if you wish to get into some of the more premier news organizations. For those just starting out in journalism, you can try Mashable, Buzzfeed, or even easier, the Social Media Portal.
Web Directories
Web directories are the backbone of the internet, although they are no longer highly trafficked. Despite their decline in popularity, there are still many web directories that can bring immediate benefit to your site, for example, if it is very related niche topic.
For directories, it behaves similarly to the web directories. Helpful here can be an entry in DMOZ and the many results you get from a searching "web directory" on Google. However, you should see these not promise too much. It makes more sense to find niche web directories (e.g. a directory with websites about cannabis), and to enroll in this. Here you have thee directly a local assignment to your left, which is particularly useful if you're a regional basis. If you are running a blog, you should also like to blog directories like Blog Engage.
Classifieds
Free classifieds websites are another source of free backlinks. But tread with caution, as your classified post may be removed if it appears spammy. Only certain niches will be able to get away with this technique. Spam should be avoided in all respects, as this not only has zero benefits, but would actually hurt you in ranking. If in doubt, you should always consult a professional who is familiar with search engine optimization.
Guest Posting
Also writing articles on other blogs is good for your brand when you are there and active, for example, you can get a backlink on the author snippet which appears natural and looks authoritative— all good for expanding your viewership. This additional link building is particularly well suited if you make a solid connection with the website owner(s) and cover the topics with an honest tone and not a product pitch.
Conclusion
There are many ways to run an effective link building campaign. It is important to keep at it and not to get discouraged. More importantly are good content, fresh ideas or great services. After all, the best thing you could possibly hope for is that other people are linking to your site on their own. More about this in another article.